CRCS FALL FLOAT FLY & PICNIC OCT 15th
10/12/2016 - CRCS is having a Float Fly on October 15th at Austin Lake. The map above shows where to gain entrance. The gate is located between 650 & 740 Ridgeville Rd (RT 27). Google map coordinates are 33.108226, -80.309814. The big red dot is the flying site. The site is gated. The combination is the same as that used to open the lock at the CRCS field.
SEPTEMBER 2016 CRCS CLUB MEETING MINUTES 
9/24/2016 - The club had its monthly meeting on September 5th. If you were unable to attend you can read the meeting minutes here.
CRCS IS GROWING AND IMPROVING
8/13/2016 - CRCS has grown to 104 members and the field has never looked so good. Thanks to everyones hard work and our team of volunteers led by Field Marshal Gerry Higdon. Enjoy a couple great aerial video's of the field shot by Richard White. The runway turned out to be an awesome addition to Charleston RC Society.
AUGUST 2016 CRCS CLUB MEETING MINUTES 
8/13/2016 - The club had its monthly meeting on August 1st. If you were unable to attend you can read the meeting minutes here.
CRCS RUNWAY 01 READY FOR DEPARTURES
7/26/2016 - The new GeoTex runway has been installed. The size is 280' by 15'. Its purpose is to make landing and taking off small planes easier. It was installed Sunday evening in the heat by a dedicated team. They were: Allen de Flumere, Bob Lanphear, Gerry Higdon, James Parker, Paul Adams, Roy Leopold and Tim Meyer. Please thank these guys when you see them for the hard work and excellent job they did for us all. Photo courtesy of Gary Quiring.
JULY 2016 CRCS CLUB MEETING MINUTES 
7/21/2016 - The club had its monthly meeting on July 5th. If you were unable to attend you can read the meeting minutes here.
THE RUNWAY HAS ARRIVED!
7/15/2016 - The GeoTex material for our runway was reported by Gary Quiring to have arrived at the field this week. Soon all those little planes that behave like wheelbarrows on the grass will be able to ROG!
JUNE 2016 CRCS CLUB MEETING MINUTES 
6/18/2016 - The club had its monthly meeting on Jun 6th. If you were unable to attend you can read the meeting minutes here.
CRCS FLOAT FLY COVERAGE

6/12/2016 - The following event report was provided by Richard Jackson: The CRCS June 11 float fly was attended by 15 members, Hollis Fenn from Orangeburg also came down. Good bit of flying considering the heat, thanks to Robert Goldsberry for the retrieve boat and for letting Mr Austin's 8 yr old run his boat -- she had a blast! 

AMAZING LANDING AT JOE NALL 2016
5/15/2016 - Friday May 13th about an hour before the noon demo's a large turbine powered scale model of the Hondajet HA-420 took off. On its first pass it was clear to everyone that something was not right. The pilot shot a number of low passes to confirm the issue. The nose landing gear strut was dangling by a wire. Everyone was wondering how he would handle it. Gear up, main gear down? In any case most were expecting damage or a crash to be unavoidable.
What the pilot did impressed everyone. He came in with main gear down, bled off speed, kept the nose high and when he was sure it had slowed enough to not bounce back into the air he pulled back on the elevator and the plane gently sat back on its tail and came to a stop with no damage. He walked out to the plane, reinserted the nose gear strut back into the trunion and walked the plane back to the pits with the applause of the crowd.
GOING TO JOE NALL THIS WEEK?
5/7/2016 - Today is the beginning of the 2016 JoeNall event in Woodruff, SC. Its about 180 miles from Summerville, SC. The event runs from May 7 to the 14th. If you are into R/C or just an airplane fan you owe it to yourself to go at least once. Bring good walking shoes, plenty of sunscreen, a folding chair and your AMA card. This year there have already been over 1700 pilots preregistered for the event and its likely hundreds more will register when they arrive. If you just want to be a spectator price of entry is $12 a person. All facets of RC flying are represented here. Turbines, Giant scale, Electrics, Boats, Seaplanes, Helicopters, FPV Racing, 3D flying, Warbirds, Sailplanes and even a hangar full of full scale vintage aircraft!
THE END OF AN ERA IN RC PODCASTING

5/5/2016 - Today Mike 'Crash' Hancock announced that he is putting the podcast that he started over 7 years ago on possibly permanent hiatus. If you listen to the show you know he has been battling cancer since January. In order to focus on getting healthy he has passed the torch to his co-hosts of the show. Because the show carries his name he thought it appropriate that a new show be created. The name of the new podcast is Angle of Attack. The first episode is slated to be produced on May 18th after Joe Nall. All the hosts from TheCrashCast will be participating. They have a place holder website that will become operational soon and have also created a FaceBook group. Mike may pop up on the new show from time to time to add his two cents and give us a status update. I have no doubt that the new show will carry the same great content and format that Mike started those many years ago.
MAY 2016 CRCS CLUB MEETING MINUTES 
5/4/2016 - The club had its monthly meeting on May 2nd. If you were unable to attend you can read the meeting minutes here.
CRCS SPRING PICNIC COVERAGE
5/1/2016 -  The club had its annual spring picnic on Saturday April 30th. The turnout was fantastic! We had to run out to buy more food to make sure everyone got fed. Weather was beautiful with a light breeze and upper 80's. Great job by Ed Yeash and crew organizing the event! Only one significant crash was noted. Everybody flew safely and had a great time. You can view the photo's of the event HERE.
PERRY FULLSCALE SAILPLANE EVENT COVERAGE

5/1/2016 -  Richard Jackson attended the fullscale sailplane event in Perry last week. Here is his report of the event:
Roy Leopold and I went to Wagener S.C. for the sailplane contest. Flyers from all over the U.S. plus Canada, 65 aircraft plus 5 towplanes. Very interesting, we had a good time, Allison Tyler and I were flying buddies back in the 70's and 80's. He showed us all around. No TSA to stop you from closeup looks at the planes, pilots and crews were eager to talk about their hobby.
They have this every year, really worth seeing. 
EAGLE EYE VIEW
5/1/2016 -  Richard White shot this video from CRCS with his Phantom 3. The stability of the platform is amazing!
URGENT! WRITE THE SENATE NOW TO PROTECT YOUR RIGHT TO FLY MODEL AIRCRAFT!
4/19/2016 -  The following is from the AMA:
The U.S. Senate is currently considering amendments to the Federal Aviation Administration (FAA) Reauthorization Act of 2016. We need your help today to ensure this proposed legislation fully protects the model aircraft community.
Click HERE now to urge your Senators to support Senator Inhofe's amendment number 3596 to the FAA Reauthorization Act of 2016. 
The link will prompt you to enter your zip code. With that information it can automatically identify your senators and present you with a preformated letter to send to them. All you have to do is provide your name, address and email address then click SUBMIT. This will send the letter to your senators automatically. If you like you can edit the letter before submitting it.
As you know, we are pleased that the Senate's proposed legislation preserves a community-based approach to managing the recreational community by maintaining the Special Rule for Model Aircraft. However, at the same time, we are concerned with additional provisions in this bill that could detrimentally impact our community.
These new provisions would require all UAS, including model aircraft, to meet new FAA design and production standards and impose unnecessary regulation on hobbyists who often build their own models at home. The bill also requires modelers to obtain permission from air traffic control when flying within 5 miles of towered airports which could jeopardize hundreds of existing flying sites. And if passed, the bill would require model aircraft enthusiasts to take an online FAA safety test and carry proof of passing the test when flying. These new directives would undermine the model aircraft activity and detract from the creativity, innovation and enjoyment of the hobby.
By supporting Senator Inhofe's amendment number 3596, you can help stop this from happening. This critical amendment would maintain the basic intent of the Senate's proposed legislation, while lessening the negative impact on the model aircraft community.
While we are still in the first few steps of this legislative process – as always, we thank you for your support of AMA and your efforts to protect our community.
WANT TO FLY A PTERODACTYL?
4/16/2016 -  Ok I've got to say I am having a difficult time not clicking the buy button on this thing. Needs just a 1300mAH 3S battery and receiver. $149.
BOONE HALL BOY SCOUT STEM EVENT COVERAGE
4/14/2016 -  CRCS was invited to this years Boy Scout STEM event at Boone Hall Plantation. You can read more about what the STEM program is about HERE. Richard White shared pictures he took of the event. Go HERE to see them. Club President Ed Yeash wanted to share the following letter:
Special thanks to the Coastal Carolina Scouting organization for allowing us to take part in this program.
To: Richard White, Bob Mason, Bill Darden, James Parker, Roy Leopold, Ian Gonzalez, Dave Schonhut, Jon Patterson from FlyOver  Systems,  helping man the video and the 3 flight simulators.  THANKS FOR SPENDING YOU DAY  with me promoting our hobby. You displayed your aircraft & flew when the wind allowed. 
We had 80 scouts build FPG-9s (foam plate glider-9") And attempt to fly them in 15-20mph winds. I'm not sure how many scouts tried their hand on the Flight sims, it was a bunch.
Thanks again for your help
Ed Yeash
CRCS President
APRIL 2016 CRCS CLUB MEETING MINUTES 
4/14/2016 - The club had its monthly meeting on April 4th. If you were unable to attend you can read the meeting minutes here.
FULL SCALE SOARING CONTEST
4/10/2016 -  There will be a full scale sailplane soaring contest this month in Perry, SC. You can visit the Soaring Society Of America web site HERE for details. Richard Jackson reported the following about the upcoming event: 
Al Tyler of Wagener, SC has announced that a full scale soaring contest will be held near Perry, SC during April 18 through 23 (practice will be held during April 16 and 17). He is expecting a full field of 65 glider pilots from all over the USA as well as Canada.   
 Al invites and welcomes any aviation minded individuals (including RC and full scale pilots) to pay a visit during any and all days of the practice and competition. There is no charge for admission.
 I have attended a couple of these events during the past few years and have been very impressed with the awe and beauty of the gliders and their tow-planes in action.  I recommend this as a good spring season activity for families and friends.
 The airport address is 212 Airport Rd, Wagener, SC 29164.  Airport road is about 2.5 miles south-east of Wagener off of highway 39.  The airport GPS coordinates are:    33.6293158/-81.329722.
CAROLINA JET FEST POSTPONED 
4/7/2016 - The Jet Fest event that was scheduled for April 8&9 in Lake City has been postponed due to an expectation of high winds.
CONGAREE SPRING FLY-IN POSTPONED 
4/6/2016 - Due to technical difficulties beyond their control, the event is being delayed until a later date. The weather folks are talking high winds for the original date of Saturday April 9.
Stay tuned for the postpone date in the near future…
LARKS CANCER BENEFIT EVENT REPORT 

4/6/2016 - Richard Jackson sent in the following event report:
The LARKs club of Columbia held the annual Cancer benefit fly-in Apr 01,02 . Dave Brown, Bob Bennett, Gary Jones and I attended. Weather was not cooperative, rain and wind in the morning then higher wind that afternoon. Still they had 116 registered pilots. Ask Dave how cute the TATINI girls  were as he got his raffle prizes! Steve Livingston and LARKs really put on a good event, the sod farm is a nice place to fly, when the cooperates at least.

OUR FIELD GOT FLATTENED!

3/19/2016 - This past week the CRCS field was rolled courtesy of Dave Schonhut and his son. Over time the field has gotten a little lumpy. This treatment will make for a better flying experience.  It will not make you a better pilot, but it might make you look better with less bounces. Dave and Gary Quiring provided pictures and a YouTube video of the event. You can see the pictures HERE.
CRCS TRACTOR PULL EVENT COVERAGE

3/19/2016 - On March 12th CRCS was invited to participate at a tractor pull in St George SC. We were the between event entertainment. We had a pretty good turn out of members. A runway was layed out for our flights. Richard White was kind enought to provide photo coverage of the event. You can see more of the event photos HERE.
MARCH 2016 CRCS CLUB MEETING MINUTES 
3/11/2016 - The club had its monthly meeting on March 7th. If you were unable to attend you can read the meeting minutes here.
2016 PERRY SWAP MEET REPORT

3/5/2016 - Roy Leopold and Richard Jackson went to the Perry swap meet Mar 4 & 5. Richard provided the following report:
Saw Dave Brown, Gary Jones,and Bob Mason and family there, Three building of stuff, junk to high priced big planes. Couple of hobby shops like usual, they had good deals, lots of quads all different brands but nothing really jumped out at you.
AMA meeting Sat morning, most questions could have been answered if folks would read the E-Mail updates. Most interesting thing was Josh Finn of the US FAI indoor team flying Indoor rubber planes, 2 grams for a 24 inch model. He is on the US team going to Romania to com peat .
They will fly in a under ground salt mine. Those planes are really amazing, prop turns about 20RPM, 
We had a good time, saw a lot of old friends, but all we bought were some Li-Po battery's.
CRASH OF THE MONTH IS GOING TO HAVE A LOT OF CANDIDATES THIS MONTH

2/21/2016 - This was a full weekend of aircraft carnage. I have not seen nor heard of this many crashes in a single weekend at CRCS. Be prepared for a battle royal at the March meeting for top honors in Crash of the Month! 
FLYING TIGERS SWAP SHOP/CHILI COOK-OFF EVENT REPORT

2/20/2016 - Richard Jackson, Dave Brown and Roy Leopold attended the Flying Tigers chili cook off and fly-in Feb 20.

58 pilots attended, lots of good chili and a large raffle. Weather was iffy, overcast and some wind, not what the forecast called for. They still had a good time.
ARE YOU AN ILLEGAL DRONE OPERATOR?
2/20/2016 - Yesterday February 19, 2016 was the FAA deadline to register yourself as a drone operator. From this day forward you are required by the FAA to carry your UAS Certificate of Registration either electronically or in paper form as well as display the certificate number on each of your aircraft in a location that is accessable without tools. If you fly without these two items you are subject to a hefty fine and potentially imprisonment!
THE FIRST DRONE MUSICAL? 
2/10/2016 - Dave Schonhut shared the above video with us. Please take a moment to consider the complexity of flying 100 aircraft in a constantly changing formation forming shapes in the sky with lights sequenced to a live orchestra.
FEBRUARY 2016 CRCS CLUB MEETING MINUTES 
2/4/2016 - The club had its monthly meeting on February 1st. If you were unable to attend you can read the meeting minutes here.
MICHAEL 'CRASH' HANCOCK OF THE CRASHCAST PODCAST COULD USE OUR HELP
1/21/2016 - If you follow the RC world of podcasting you probably have heard of Michael 'Crash' Hancock. He is a gentle giant of a man and started one of the longest running RC related podcasts in the world. He has been missing from the show for weeks due to what at first appeared to be a relatively minor surgery.
On the latest episode he came on at the beginning of the show for a short time to say they discovered a serious issue during the surgery and had to do subsequent surgery. He will be getting chemo for the next 6 months as a follow on to the surgery.
Please say a prayer for Crash and his family during this diffcult time. If you would like to listen to the show you can download the podcast HERE.
CRCS FAA REGISTRATION GUIDANCE

1/17/2016 - There has been much talk about the new FAA ruling requiring hobbyists to register with the FAA. CRCS President Ed Yeash called the AMA to get some clarification.
Yes, we should register and comply with the law. The AMA's attempt for us to be able to use our AMA No. is not yet an option.
The AMA is not going to require us to be registered to be AMA members nor at this time do they believe that clubs should require FAA registration to be a club member or that clubs should ask for proof of registration.
An example, we (our club) do not check to see if you have a valid drivers license, when you drive out to our field. This is an individual responsibility.
With all this said, we are all responsible hobbyists, and will do what is right.
To register with the FAA go HERE. Register before midnight EST, January 21st, 2016 and your $5 registration fee will be refunded. You can read about aircraft labeling requirements HERE.
LATEST INFO FROM THE AMA CONCERNING FAA REGISTRATION
1/11/2016 - AMA members were sent the following email concerning FAA registration:

"As you know, we have been working with our legal counsel and the FAA to find a solution for our members on the registration rule. To date, FAA has agreed in principle to several proposed initiatives that will help ease this process for our members. Specifically, they are:
AMA and the FAA are working to streamline the registration process for AMA members whereby those who register with the FAA will be able to use their AMA number as the primary identification on their model aircraft, as opposed to adding a new federal registration number. 
In addition, AMA members' federal registration will automatically renew provided membership remains active and current. We are working with FAA in negotiating the renewal fee, but in any case it is envisioned the renewal process will be provided as a member benefit. 
In the future, federal registration will automatically be accomplished upon joining the AMA, eliminating the need to register with both AMA and the FAA. 
These initiatives are a step in the right direction. However, we want to emphasize that this is not the end of our efforts to protect AMA members from this overreaching regulation. We are continuing to explore all legal and political options available, but these conversations may take time and a definitive solution is unlikely before the February 19 registration deadline. 
Currently, registration is free of charge until January 19. If you would like to take advantage of this free period, you may want to register before that day. But please note that you have until February 19 to register in order to avoid violating the federal rule.  
We also want to encourage our members to submit comments to the FAA about the registration rule. It is critical that all AMA members are heard loud and clear on this issue. The deadline for submitting comments is Friday, January 15. Additional instruction is available here.
Thank you for your patience as we work to find the best path forward on registration. We are committed to doing everything possible to protect our hobby and ensure that future generations have the opportunity to fly."
TRAILER AND PLANES STOLEN!
1/11/2016 - Richard Jackson forwarded a report of a stolen trailer with model aircraft inside from the Lexington, SC area. Please be on the look out for the trailer pictured above. Here are the details and contact info:
The trailer is a Vee-nose 12x6 Lark brand white in color.
Some of the important items inside:
The large new t28 Trojan

A Great Planes Cub fabric covered with a OS70 four stroke, N number removed but you can see the shadow of where it was

F86 Sabre

Mini Chipmunk (electric)

Seawind in a Gamecock color scheme, has if still there a Gamecock sticker

A DX9 radio
If you have any information or thoughts on any of these items please contact: Jimmy Rhodes at (803) 920-0837
TRIPLE TREE FROSTY DOG EVENT REPORT 
1/10/2016 - Richard Jackson sent the following report after attending this years Frosty Dog event at Triple Tree:
"Roy Leopold and I were at Triple Tree for Frosty Dog Sat Jan 09.
Overcast, windy and 45 degrees. Still about 40 turned out, lot of flying. Mark and the gang fixed hot dogs and the trimmings in the hanger so we had a good hot lunch. The P-51 was over at Donaldson having some pilots checked out, they now have 5 rated in it. At the Joe Nall rides will be raffled off. P-51 was supposed to make some flyovers but weather closed down about 1:30.
They understandably take no chances with it. In spite of weather we had a great time."
The P-51 reference Richard made is regarding the full scale P-51 that Triple Tree purchased. You can read a little about it here.
JANUARY 2016 CRCS CLUB MEETING MINUTES 
1/9/2016 - The club had its monthly meeting on January 4th. If you were unable to attend you can read the meeting minutes here.
CRCS MENTIONED IN MODEL AVIATION MAG
1/5/2016 - Kris Dixon of the AMA mentioned CRCS in his monthly column in the Jan 2016 issue of the magazine. Its regarding the clubs participation in the Charleston Model Railroad show. Check it out on page 143.  
WEBSITE MAINTENANCE UPDATE
12/22/2015 - News content for the period from Jun to Nov 2015 have been archived. You can view it in the archives HERE.

LOCAL NEWS MEDIA TALKS TO CRCS ABOUT DRONE REGISTRATION
12/21/2015 - The day the FAA activated their drone registration website, local media published a story about its impact on not only drone operators, but also model aircraft pilots. The Post & Courier Newspaper reached out to CRCS for the memberships opinion on the subject. You can read it HERE. 
AMA ADVISES MEMBERS TO HOLD OFF ON FAA UAS REGISTRATION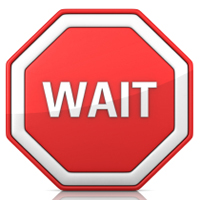 12/17/2015 - Members received the following email from the AMA today: 
Yesterday, the AMA Executive Council unanimously approved an action plan to relieve and further protect our members from unnecessary and burdensome regulations. This plan addresses the recently announced interim rule requiring federal registration of all model aircraft and unmanned aircraft systems (UAS) weighing between 0.55 and 55 pounds.
AMA has long used a similar registration system with our members, which we pointed out during the task force deliberations and in private conversations with the FAA. As you are aware, AMA's safety program instructs all members to place his or her AMA number or name and address on or within their model aircraft, effectively accomplishing the safety and accountability objectives of the interim rule. AMA has also argued that the new registration rule runs counter to Congress' intent in Section 336 of the FAA Modernization and Reform Act of 2012, otherwise known as the "Special Rule for Model Aircraft."
The Council is considering all legal and political remedies to address this issue. We believe that resolution to the unnecessary federal registration rule for our members rests with AMA's petition before the U.S. Court of Appeals for the District of Columbia. This petition, filed in August 2014, asks the court to review the FAA's interpretation of the "Special Rule for Model Aircraft." The central issue is whether the FAA has the authority to expand the definition of aircraft to include model aircraft; thus, allowing the agency to establish new standards and operating criteria to which model aircraft operators have never been subject to in the past.
In promulgating its interim rule for registration earlier this week, the FAA repeatedly stated that model aircraft are aircraft, despite the fact that litigation is pending on this very question. The Council believes the FAA's reliance on its interpretation of Section 336 for legal authority to compel our members to register warrants the Court's immediate attention to AMA's petition.  
While we continue to believe that registration makes sense at some threshold and for flyers operating outside of a community-based organization or flying for commercial purposes, we also strongly believe our members are not the problem and should not have to bear the burden of additional regulations.  Safety has been the cornerstone of our organization for 80 years and AMA's members strive to be a part of the solution. 
As we proceed with this process, we suggest AMA members hold off on registering their model aircraft with the FAA until advised by the AMA or until February 19, the FAA's legal deadline for registering existing model aircraft. 
Holding off on registration will allow AMA time to fully consider all possible options. On a parallel track, it also allows AMA to complete ongoing conversations with the FAA about how best to streamline the registration process for our members. 
In the near future, we will also be asking our members to make their voices heard by submitting comments to the FAA's interim rule on registration. We will follow-up soon with more detailed information on how to do this.
You can read it at the AMA website HERE

WANT A GREAT DEAL ON A FOAMY FW-190?
12/15/2015 - Wolfgang Mohr is selling his very little used FW 190, RC stuff, autopilot and GPS for $150! I maidened the plane acouple of years ago and it flew great.
Heck, he might even sing for you if you buy it! You can contact him at Lowcountry_CERT@yahoo.com
FAA ENACTS REGULATION TO REGISTER UNMANNED AIRCRAFT 
12/14/2015 - If you fly an unmanned aircraft outdoors and it weighs more than 250 grams (.55lbs) you are required to register yourself as a UAS (Unmanned Aircraft System) operator. It is effective as of Dec 21 2015. 
Failure to register an aircraft may result in regulatory and criminal sanctions. The FAA may assess civil penalties up to $27,500. Criminal penalties include fines of up to $250,000 and/or imprisonment for up to three years.
Registration will be online. There is a $5 charge to register, though if you register within the first month of the regulation you will be refunded after registering. You are required to reregister every 3 years for a fee of $5.  When you register a certifcate of registration will be generated. You will be required to have your FAA registration certificate in your possession either in paper or electronic form when operating your unmanned aircraft. In addition you must mark the registration number on your UAS by some means that is legible and allows the number to be readily seen. The registration number may be placed in a battery compartment as long as it can be accessed without the use of tools.
You can read about the regulation HERE.
DECEMBER 2015 CRCS CLUB MEETING MINUTES 
12/10/2015 - The club had its monthly meeting on December 7th. If you were unable to attend you can read the meeting minutes here or click on the CRCS Logo